On Demand BS5609 Compliant Printing is Available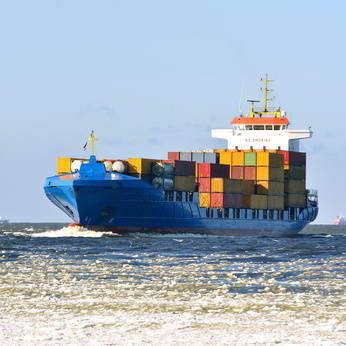 Any drum containing chemicals placed in the hold of a ship must have a label that meets the British Standard BS5609.

This standard outlines the requirements for all printed pressure-sensitive, adhesive coated labels created for marine use. These labels are required under the International Maritime Dangerous Goods certification program. These labels identify the contents of the drum and what a handler needs to know about it. Because of the salt air and the potential chemical exposure, the labels have to be extremely durable. That is why this standard carefully defines the material of the label and the inks that go on it.

Instead of waiting for an outside company to create compliant BS5609 labels, most companies these days use special printers to print their own. This saves time and allows them to make quick changes as needed for compliance and marketing needs. Many use the different color label printers available from Optimedia Labs. If you need to print BS5609 labels in house, we can help you with equipment and supplies.

One option for printing compliant labels is the Epson GP-C831 color label printer. This is the first ink jet printer to become BS5609 certified. This industrial-strength printer can handle labels up to 8.5 inches wide and 22 inches long. It uses the DURABrite ink pigments to give the durability and stability required for BS5609 compliance. To maintain precision printing, the unit requires tractor-feed die cut labels that exit the unit and fan fold down into a box, ready for use.

Another option is the VIPColor VP495 color label printer. This printer offers BS5609-compliant printing on demand. This printer can handle up to 8-inch printing stock. The ink on these labels are able to withstand 12 months of being outdoors. This printer uses die cut labels on rolls up to 8 inches wide that feed into the printer and come out one at a time as printed.

Optimedia Labs specialize in BS5609-compliant label printers and supplies. If your business needs to print compliant labels, we can help you find the best printers for your company and get you started. Take some time to check out the BS5609-compliant printers available below. You can also call us and speak to one of our consultants for more information.